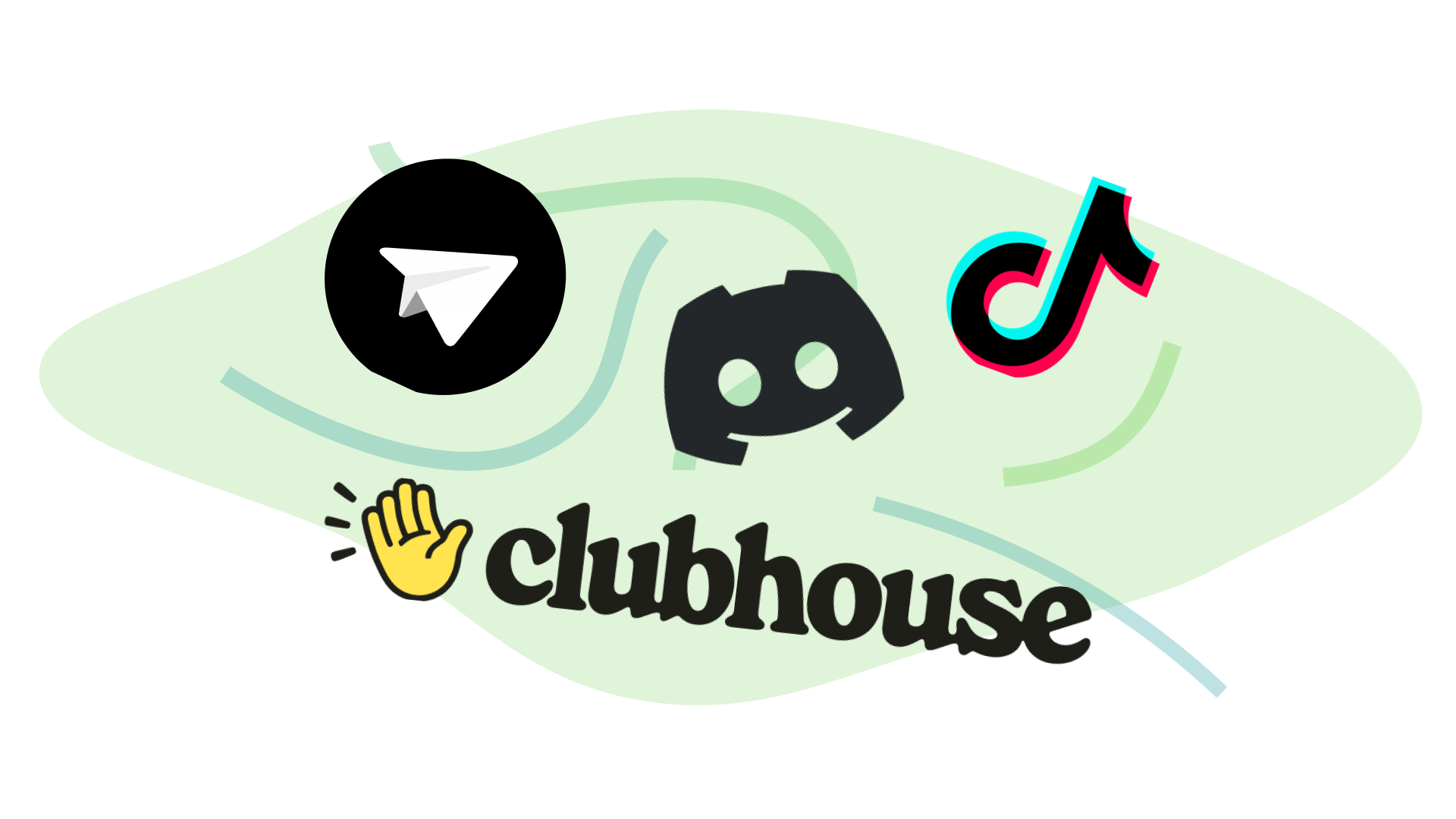 Social Trends
Social channels to conquer (or at least admire from afar)
By Andrew Douglas | 4 min read
There's a big first-mover advantage if you get in early on the hot new social media app. But which of the new platforms deserve the attention of your marketing department? Here's a short primer on the top contenders.
Creating engagement online can result in new customers spending real dollars, but staying on top of the most relevant platforms and trends can be difficult.
Here are six social platforms that can help you grow an audience and create relationships with new and existing clients.
Not all of them will be a good fit. Don't worry, not everyone has to try and become a TikTok dance star. But some of these channels can actually be helpful tools that you can start using right now.
1. TikTok
TikTok is well known for being an app where teenagers dance and lip-sync, but it's so much more. It's the world's fastest-growing app, and the unique algorithm creates opportunities for businesses to get seen by their target market.
With users consuming mass amounts of content, accounts can receive massive spikes in engagement overnight if one of their videos goes viral.
If you have an Instagram account, you've likely seen an increase in Reels (short-video style content that often uses trending audios). Reels are a very similar concept to TikTok – and the two work together to create an opportunity to recycle your content.
Action: Start getting used to the short-video style by setting up a personal TikTok account or watching Instagram Reels. You want to familiarize yourself with the type of content people are attracted to.
2. Triller
Triller, one of TikTok's biggest competitors, brands itself as "TikTok for adults."
They use the $100 million they've raised in investments to pay popular creators to migrate to the platform. Triller has been around longer than TikTok, and it isn't going anywhere.
As you dive into Reels and Tik Tok, you should consider looking into how Triller could grow your brand and enable you to establish an engaged platform online.
Action: Create a Triller account to reserve your brand name. You can start by posting your Reels and TikToks onto Triller to begin establishing your platform so that when Triller takes off, you'll be ready. Since TikTok is the big cheese in the short-video app space, keep in mind that you want to focus your time on their platform.
3. Clubhouse
Recently valued at $1 billion, Clubhouse takes a radical approach to social media. Its goal is to create free-flowing live audio discussions that combine podcasting and live streaming elements. Think of it like you're walking down a university corridor, ducking your head into seminar rooms and lecture halls. Each room features a conversation about a different topic.
Users can join curated voice chat rooms to listen to conversations, share their opinions, and be part of a community. It's like a live and interactive podcast.
Action: Create an account on Clubhouse for your brand, and start listening in on rooms. If this platform seems like an opportunity for you to create a community, consider setting up a panel and inviting your audience on other platforms to join.
4. Discord
With 140 million active users, Discord specializes in community creation and management.
It provides forum-like spaces in which members can communicate via voice, video, and text. Discord has a significant influence in the gaming industry, but it also has the incredible opportunity and potential to create a community for your brand.
Use the forums to keep your audience up-to-date, run giveaways, interact with your audience, and create a space where people can connect.
Action: Spend some time thinking about how Discord may work for your business. You can start playing with Discord by using it like Slack, a business focused instant messaging app. Set up an Discord account internally first. Once you get the hang of it, see if it would be a good fit as a marketing tool to reach customers.
5. Caffeine
An increasing number of media giants are attempting to assert dominance in the live streaming space. Caffeine offers a streamlined alternative with a focus on developing community.
Caffeine takes pride in being a live-stream platform with faster streaming and fewer delays. Users can interact in the chatbox with people who have similar interests and their favourite creators.
Action: Bounce over to caffeine.tv right now. The homepage alone is an overwhelming jumble of colours and sound. Scroll down and click on one of the images and you'll end up watching someone playing a video game or showing off their sneaker collection while bopping around to rap music… all live and in real-time. It's an experience.
6. Telegram
Telegram is a mobile and desktop messaging app that prioritizes security and speed. Telegram's largest competitor is WhatsApp. One benefit is that Telegram's group size is 200,000, while WhatsApp can only go up to 200.
Telegram may be an opportunity to create engagement pods to direct engagement to your other social media platforms or further establish your existing community.
Action: Create a Telegram account just to reserve your business name should the app really take off. See if people are interested in interacting with your brand on the platform.
Not every app is a good fit for your business. You have to find the spaces where your customers are hanging out.
Understanding what's new in the social media space gives business owners an edge over the competition. If you're nervous about navigating new platforms, don't be! The Story Digital team is ready to help you maximize organic growth and keep customers engaged with your brand.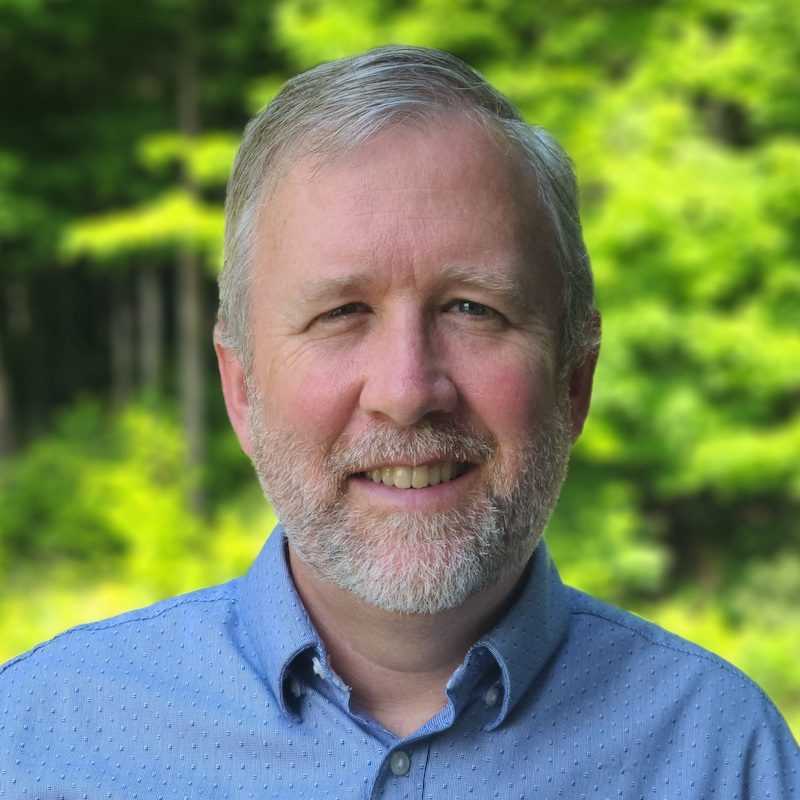 Andrew Douglas
Andrew is the founder of Story Digital Marketing. He has 30 years of experience in journalism and marketing and is passionate about the written word.