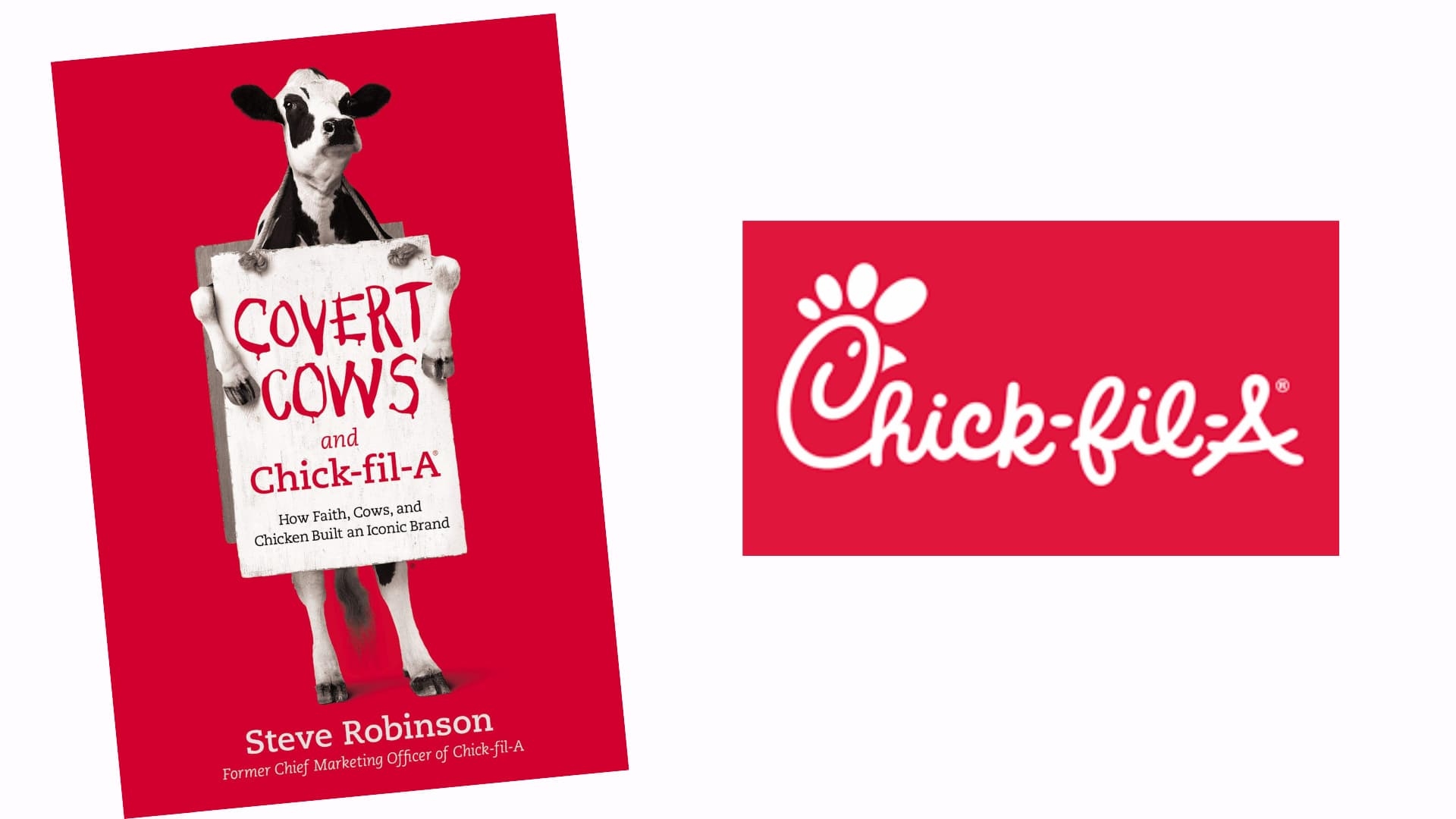 Social Trends
Book Report: Covert Cows
5 minute read
Cover Cows tells how Truett Cathy built Chic-fil-A into the third largest restaurant chain in the US. Here's one takeaway: Use your marketing to make an emotional connection with your customer.
"Not all readers are leaders, but all leaders are readers."
-President Harry S. Truman
A Chic-fil-a chicken sandwich? Meh.
But the fast-food phenomena as an inspiring business model? Now that's something worth chewing on.
Covert Cows and Chick-fil-A: How Faith, Cows, and Chicken Built an Iconic Brand is a book by the American chain's long-time marketing director Steve Robinson. It tells the story of Truett Cathy, the famous entrepreneur who started the restaurant chain and grew it to one of the largest restaurant chains in the United States.
A lesson is ALWAYS better when it's attached to a story. Stories are sticky. This book provides valuable sales and marketing lessons wrapped in the will-the-business-survive kind of story that keeps the reader hooked. It's not gripping stuff, but it's better than a lot of business books.
Here's one takeaway: Use your marketing to make an emotional connection with your customer. "Businesses focused on emotional connections use their platforms to make a meaningful impact on customers. Then those customers become more supportive of the business. They actually root for its success and feel obligated to do business there. Do things worth rooting for. Do things for customers that can't be weighed or measured—that aren't expected."